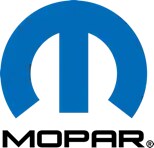 The Galena Chrysler parts department offers the best prices in Mopar Accessories and Parts with the largest Jeep Wrangler accessory and parts inventory nation wide. We sell all our parts at wholesale cost to customers all across the United States. We have a complete availability of Chrysler, Dodge, Jeep, RAM vehicles and other domestic & import vehicles. Call us today for any and all of your accessory & parts needs.
With our well stocked inventory of Chrysler, Dodge and Jeep parts and accessories, the Galena Chrysler Parts Department is prepared to answer any parts inquiries you may have. If you need a part we don't have in stock, we can order that part and receive it quickly. Questions? Please contact us at Galena Chrysler by calling 815-777-4477.
On the other hand, you may already know exactly what you need. In that case, fill out the online form to place an order. Our staff will get back to you with the price and availability of your part as soon as we process your request. When the part arrives, you'll hear from us again!
Our inventory of OEM (
Original Equipment Manufacturer)
 parts is guaranteed to please! Stop by our facility at 11300 W US Highway 20 Galena, IL to see for yourself.
Your privacy is important to us.
Galena Chrysler takes your privacy seriously and does not rent or sell your personal information to third parties without your consent. Read our
privacy policy.